Shjark are proud to present a special collaboration with Antipodean boutique candle brand, Arc Atelier, on our bespoke scent Ambré. Arc x Shjark is a coming together of our like minded values, rooted in local craftsmanship, modern, considered design & effortless style.
Take a moment to slow down & incorporate ritual into your day with honeyed florals of mimosa tobacco flower and ylang that come to an amber heart, grounded in the woody & hay notes of iris & cedar. The sculptural & modern arc silhouette glass is hand poured with an exclusive scent created for Shjark. Ambré captures the essence of light across the golden hour.
MEET SHELL SNOW - FOUNDER OF ARC ATELIER
Shell founded Arc Atelier, a design-led lifestyle brand, through a desire to design a piece of glass that could outlive the use of the candle - the idea that this could be an object of beauty in itself. With Art Direction for Mulberry and Jo Malone in London to draw on from experience, under Shell's Creative Direction, Arc is a design led brand of luxury botanical wax & natural fragrance found in leading fashion & design stores across NZ & Australia.
It's a pleasure to be working in partnership with you on a bespoke candle scent, we are beyond excited. But let's first take a step back; what sparked your passion and inspired you to create Arc Atelier?
Thank you, it's been a really fun process, and super cool getting to know Amber!  Our design philosophy is to create long lasting objects through craftsmanship with a timeless sculptural expression. After years of working for fashion brands, it was time to realise a dream I'd always had of creating a brand of my own. A contract with Jo Malone in London was pivotal in my decision making… it was just the most amazing environment to work in and although I loved fashion, my mind always went back to that experience. It was an amazing insight into what working in a design-led, lifestyle brand can look like; such an incredibly inspiring place to be, and so immersive - starting with walking through the doors of an 18th Century Georgian townhouse. 
Arc started as a creative project really, it combined my love for art, fashion, design and scent. I was really interested in pushing the boundaries of what can be created with glass (past the generic whiskey tumbler glass most candle brands opt for), at this price point and using natural fragrance too, which is hugely expensive. Watch this space for other design-led products in 2023!
We'd love to hear more about your ethos as a natural brand (which we're sure presents some challenges) and your process or inspirations for developing a new scent.
Scent is important and unique to everyone as it evokes personal  memories and can transport you to a place or a moment instantly. I hope that our Arc scent moods become part of optimistic times and part of ritual, relaxation and helping to create positive memories in the spaces they inhibit.
The Arc  fragrances are natural, so all are plant-based. The concept always stems from one thinking or moment. One of our new scents was a concept driven from a coastal walk. As we walked up the track I was rubbing my hands along the trees and just had this incredible scent following me the whole way up to the summit. At the top we looked out across the sparkling ocean, the sun was shining and the Mānuka woody, green floral & spice scent was enveloping me. I wanted to recreate that moment to share.
Although I have learnt a lot about fragrance in the past three years of research and development, I work with a variety of perfumers to create our scents. It isn't easy being natural as they are much more costly and you have to get creative as you are so much more restricted than you are with synthetic scents, but it leaves you with a clean, natural burn as well as the wellbeing benefits of the hero essential oils.
Starting a business is no mean feat. Do you have any sage advice for someone gathering the courage to take the plunge into their own passion project?
There is no time like the present. All my past skills and experiences brought me to where I am today, but I do admire young entrepreneurs who have the confidence to be the maker of their own path earlier on in life. I would've had a lot more time if I embarked on this project in my 20s!
At Shjark we are inspired by empowering women to achieve - you have a lot on your plate with a young family, how do you keep yourself motivated and productive?
I had built a career in Art Direction, Brand Marketing & Design in London (after four years of Design School in Wellington). I got to the point where I was putting so much into my career and other businesses, I really wanted to put all my "work" energy into something for myself, something that would be creatively stimulating but also give me the flexibility to be present as a mother in my little boys day-to-day lives, and something I was truly passionate about. Starting Arc was the opportunity to take me back to what I ultimately love - which is creating exceptional design, brand storytelling and seeing unique concepts to life. Being a mother probably helps with productivity as I'm used to juggling many demands, and the motivation is just there, inherent in my nature and passion for what I'm building.
When Shjark approached you to collaborate on a candle, what excited you most about the partnership?
I have been a fan of Shjark since its studio opening in Grey Lynn upon my moving back from London. The effortless approach, modern & considered designs, and attention to detail sit well with the Arc brand ethos.
Can you tell us more about the creative process to bring the collaboration between Shjark and Arc to life? How would you describe the scent?
The scent we have created was a culmination of thinking between myself and Amber about a moment of pure relaxation and uplifted spirit. Wanting to embrace ritual in our everyday lives and finding that moment that embodies a relaxed state. Ambré captures the feeling you get in the moment of light across the golden hour. That feeling you get of amber light, warmth and deep rooted happiness. The honeyed florals of mimosa, tobacco flower and ylang come to an amber heart, grounded in the woody & hay notes of iris & cedar.
Do you have a go-to outfit or signature daily style that makes you feel most confident?
I live in t-shirts (usually my partners)and white shirts, I love an oversized blazer like Shjark's Whitman Jacket and always a well-designed handbag. The high-low style dressing of London and the slightly undone Parisian chic are my thing. Jil Sander, Celine, The Row… I like to "un-do" an outfit with a pair of sandals, trainers, denim or a relaxed knit. I love that Shjark pieces have that tailored aspect of the perfect cut, with incredible attention to detail. The Casablanca Blouse in sky is a dream! I had a large wardrobe when I worked in fashion but I have really taken this right back, refining it but I've definitely  got my eye on some of the pieces from the new Shjark collection!
What's next for you, any exciting plans in the pipeline you can share?
We are in talks with a few exciting international design and lifestyle stores which is incredible,  and some new products in development I'm really excited about of which I can't wait to share in 2023. We'd love you to follow along the journey on instagram @arcatelier.co.

Shjark and Arc's collaboration on Ambré is available to purchase at shjark.com and arcatelier.co.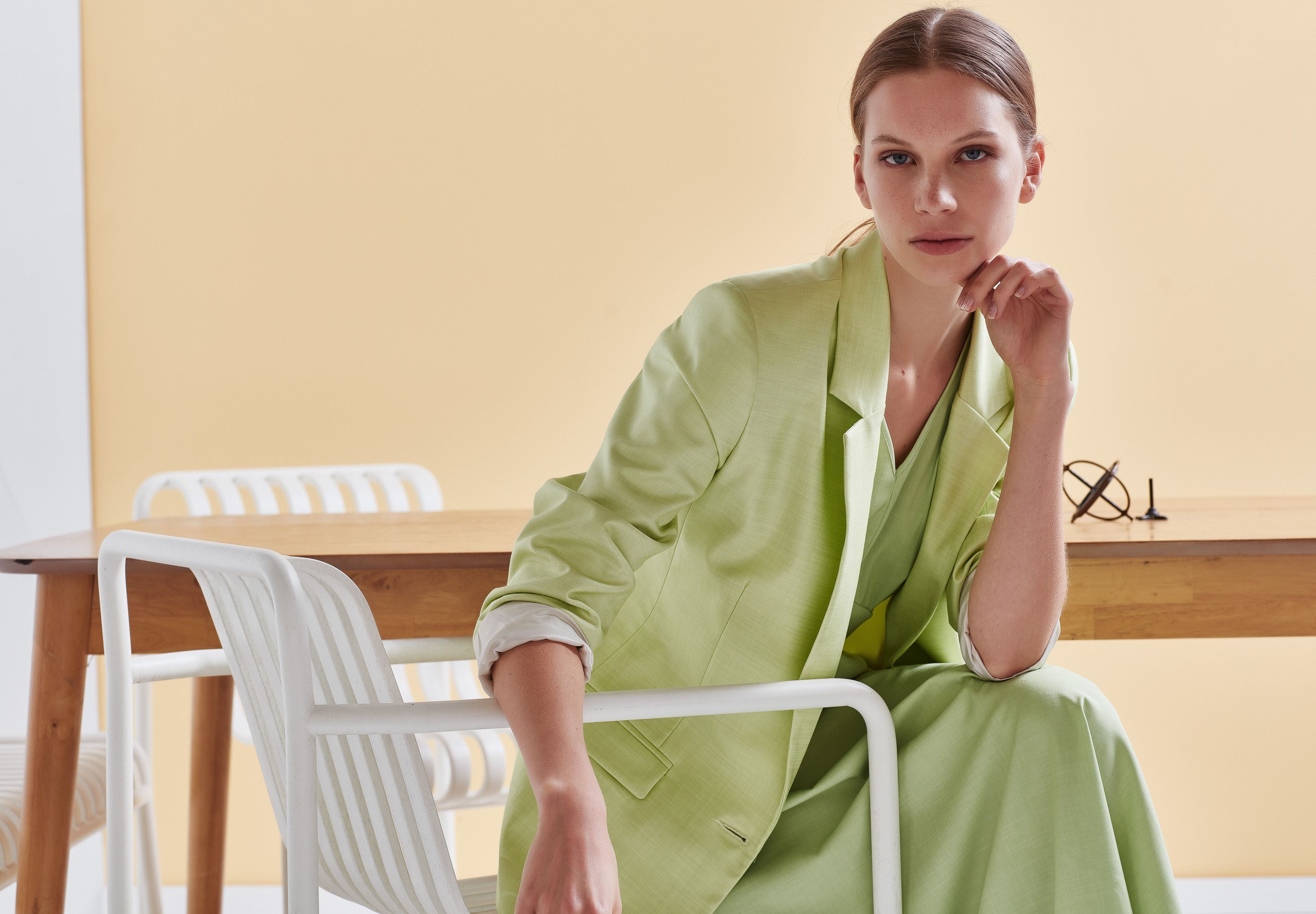 STYLE GUIDE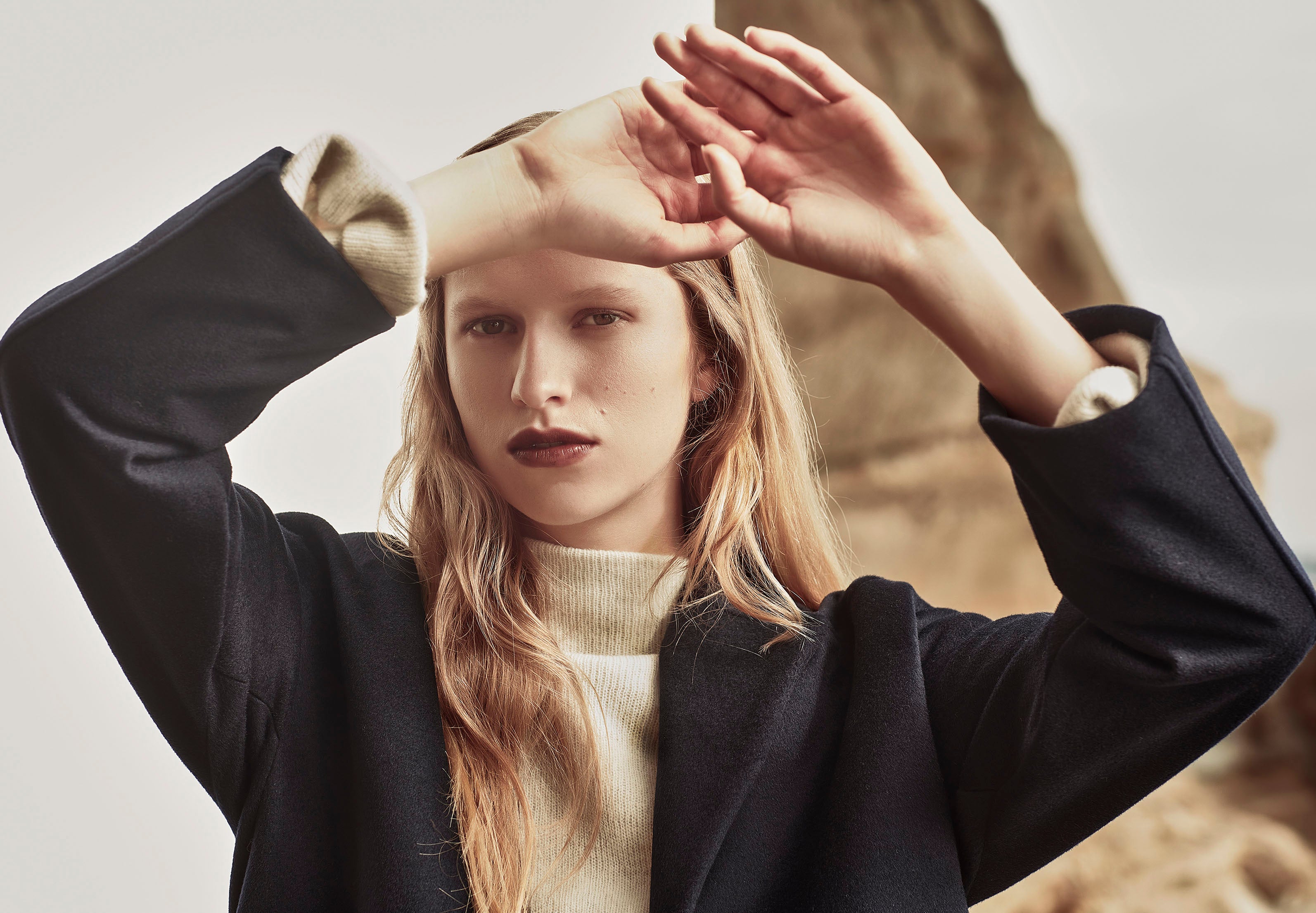 STYLE GUIDE