When Frances came up short searching for a truly natural perfume, the idea for Abel was born. For almost a decade, Abel has been on a quest to create the world's best 100% natural perfume without compromising on ethics or aesthetics.
We love your fragrances and are so inspired by your mission - can you tell us a bit more about how Abel is different?
Abel is one of the few perfume houses in the world that only uses 100% natural ingredients. For us that means that every single ingredient used to create our fragrances started its life as a plant. It's not easy to do! And we're so fortunate to work with some of the world's best master perfumers to make it happen. But for us it's critical that our perfumes can work in harmony with nature. Because we're entirely plant-derived, all our ingredients are renewable and biodegradable which means they integrate seamlessly back into our ecosystems when washed off in the shower.
What fuels your passion and inspires new product development at Abel?
We're really motivated to change the industry. Which sounds bold and unimaginable, but we're truly committed and driven by that mission. Most people don't know that because of old 'trade secret' laws there's little regulation in perfumery. This means perfumes can contain almost any chemical imaginable, most of which are petrochemical-derived and not tested for their impact on our health and hormones nor the environment. (Mortifying, we know.) So, our passion lies in creating products that only use naturals, and leveling that up further, using therapeutic grade essential oils to create perfumes that not only aren't bad for you, they're good for you! Our functional fragrance lines have our signature complex and beautiful scent profiles but with added wellness benefits like being calming, energizing or grounding.
Since becoming a mother myself I'm so grateful to have found your lovely product, pregnancy really turned me off traditional perfume for good. How has motherhood influenced and shaped your work?
Ah congrats! Motherhood is such a time when we become so much more conscious about what we put on our bodies, it's one of the reasons we created our Nurture scent, particularly to support a beautiful but cautious time. Becoming a mother was absolutely a journey that guided me in the direction of functional fragrance and Nurture was our first ever therapeutic scent we released. More broadly though, my children and the immense pride they have in my business is incredibly motivating to keep doing what I do. Having a healthy business to hopefully hand over to them one day (if they should want it!) is a pretty awesome reason to get out of bed in the morning.
What does self-care mean for you, and what have you found most effective during more challenging seasons in life? 
One of our creative principles at Abel that we like to explore is the difference between ritual and routine. Setting rituals in daily life that are intentional and meaningful to you can be a really low-maintenance way to give yourself a moment to pause and reset. One of my slightly more provocative rituals is the daily cold swims I have been doing for almost a year now - if you haven't explored the benefits of cold water, you simply must!  My mother was also a yoga teacher so that's a practice I always turn to to support mind, body and soul.
At Shjark we are inspired by empowering women to achieve. Are you a goal setter? How do you motivate yourself?
I think having a north star goal that guides you both personally and as a business / team is super important. The journey to that goal is, in my experience, a squiggly line no matter how well you plan! But if you know where you want to go, it's just knowing where you want to go should be non negotiable. In terms of keeping focused and motivated on a day to day basis, I like to always have a short list (3-4) "big rocks" at any one time, so that I don't get distracted from the important stuff with all the other daily distractions. Outside of that, I think tangible goals with big deadlines and interim milestones are super important for ensuring any project happens. An old favourite reference for me is "how do you eat an elephant" (answer: one bite at a time). A good reminder that no matter how big the project, if you break it down and get started, anything is surmountable.
Do you have a go-to outfit or signature daily style that makes you feel most confident?
I'm pretty low maintenance and favour long lasting, classic (but interesting!) garments, that fit me well. I've been doing a capsule wardrobe for several years now - it used to be per season when I lived in Europe, now it's a biannual Spring Summer / Autumn Winter affair (a nod to the Wellington weather!). Basically that just means a small wardrobe of items that can be easily mixed and matched, are hard-wearing, don't require too much maintenance, and can be worn day and night, home to work. The outcome of being strict with the capsule wardrobe is that getting dressed in the morning is an easy, enjoyable process. I shop only really twice a year, with a really intentional need for a few pieces to replace the previous year / freshen things up. 
What's next for you, any exciting plans in the pipeline you can share?
We have a really exciting launch coming up.  A functional fragrance that uses our incredible therapeutic ingredients to shine a light on a really important time in a woman's life. It's been a very personal project and I'm really excited to share more about it soon…
At Shjark, after speaking with Frances, we're inspired to move forward with her sentiments on daily rituals that are intentional and meaningful.

We're excited to see what's next for Abel, discover more about the brand at abelodor.com.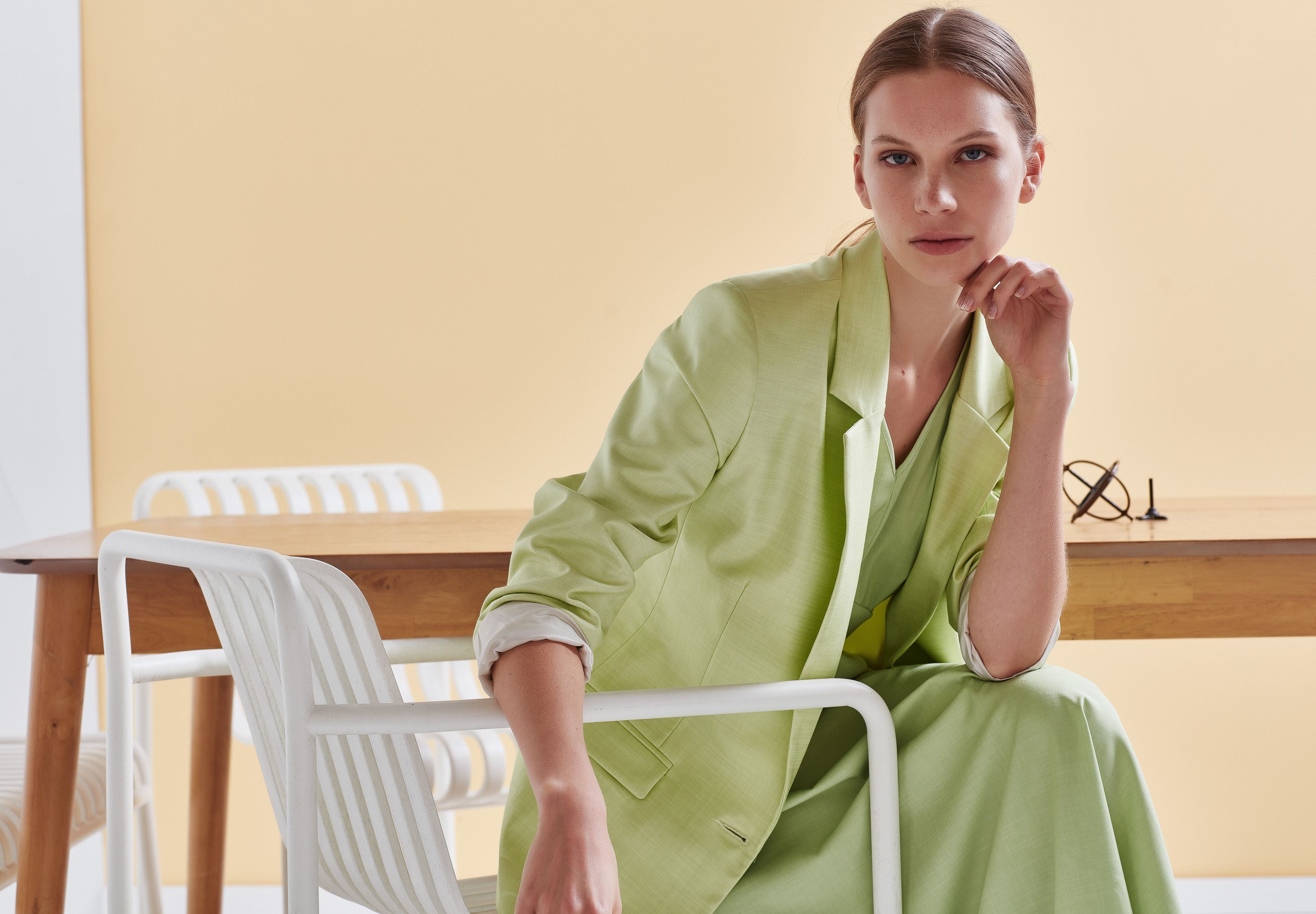 STYLE GUIDE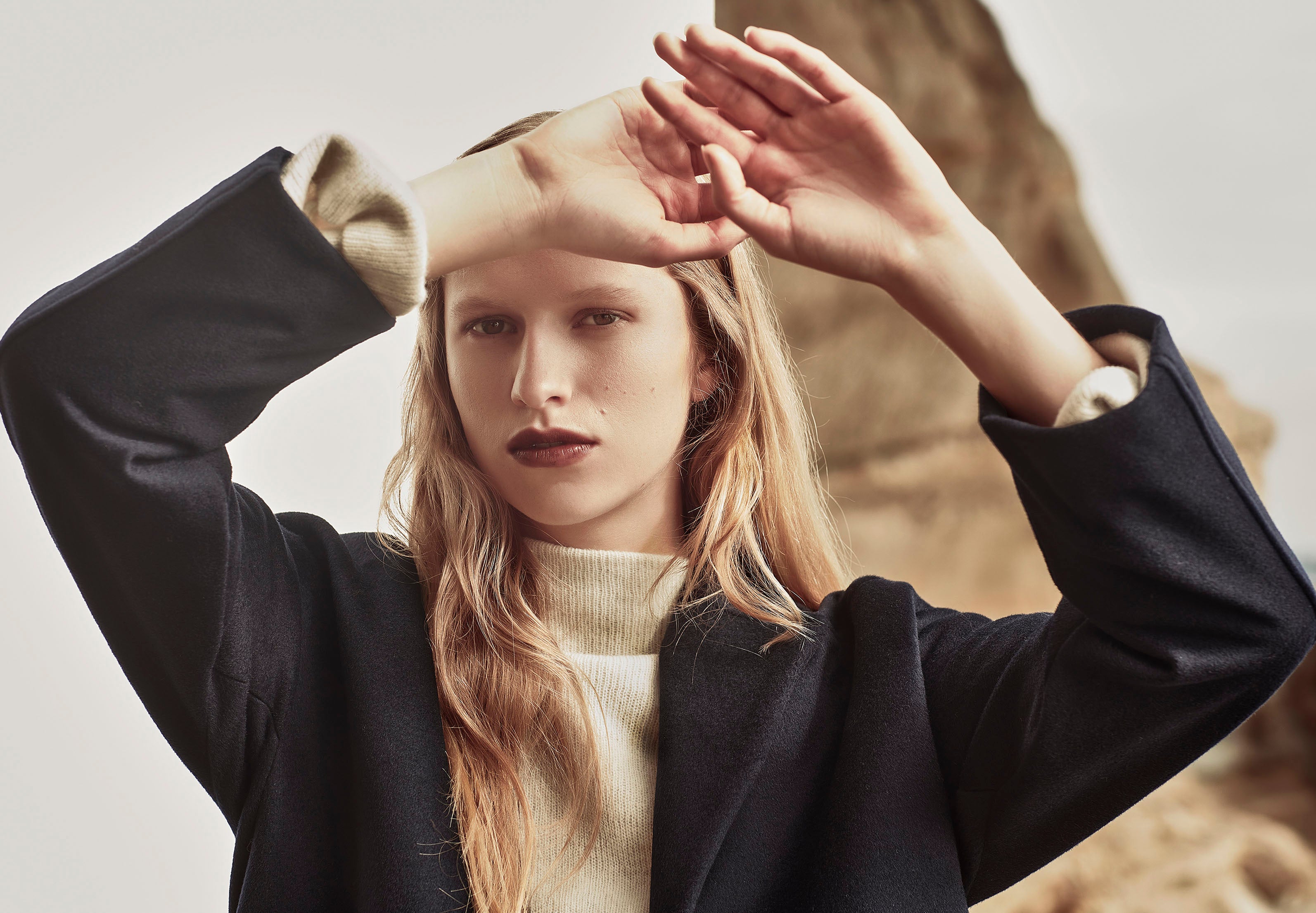 STYLE GUIDE