Shjark and On Sundays present an exclusive and unique partnership between two tea lovers - enjoy a taste of Lemongrass & Ginger.
On Sundays was born from founder, Chenae's desire for a moment of calm; created in search of balance, to tread lightly and live slowly. Nourishing qualities from steeped herbs are discovered in Chenae's hand blended teas and act as a reminder to take a deep breath. All achieved with not only a great taste, but easy on the environment. 
At Shjark, we appreciate the moments for pause that a brewed tea provides us with, and often break from our creative process over tea to reflect on our work. We are therefore pleased to announce a collaboration with On Sundays on a bespoke tea blend; Lemongrass & Ginger.  
Interested in a blend that incorporated Amber's love for citrus flavours with a little spice, On Sundays were able to develop a citrus based tea  with smooth flavours and a hint of sweetness thanks to the addition of chamomile. Blue cornflower petals make for a picturesque addition, and were inspired by the dried florals kept in Shjark's studio.  
The best news? A blend of these organic ingredients is rich in antioxidants and digestive benefits too. Chamomile is known for its calming effect and soothes the nervous system; perfect for women like us leading busy lives with things to accomplish.
On Sundays x Shjark Lemongrass & Ginger tea is available to purchase at shjark.com and onsundays.co.nz
MEET CHENAE DAVIES - FOUNDER OF ON SUNDAYS 
First of all, we love your teas and are so grateful to have worked on a partnership with you. Can you tell us about how On Sundays all started and what your mission is?
When the idea for On Sundays first sparked, I was experiencing burnout and in a place where I was constantly searching for moments of stillness and seeking balance. I've always been a lover of tea, and the ritual of tea drinking is something that I remember always being embedded in my life from a very early age. Creating a brand that could capture my love of tea and fuse it with nourishment while also encouraging slow moments felt like the natural thing for me to put my creative energy into. I believe wholeheartedly that we can have it all and it took a while for me to realise that rest is productive too. That's the mission that On Sundays is on - exploring balance -  giving us moments of ease and slowness to support us in the business that life is and the chase toward our dreams.
What inspires you and guides new flavour development at On Sundays?
Whenever I am working on a new blend, I'm always thinking of ways to make it have the most well rounded flavour possible using only natural ingredients. Plants have so much to offer and I really want to champion their natural state without taking shortcuts like adding  artificial colours and flavours. Food is something that inspires me a lot and often eating at a restaurant sparks new ideas for me - if it tastes good to eat, it must be good to drink too right?! Tea drinking is such an immersive experience so visual aesthetics are really important to me. I want my blends to look beautiful too - as you move through your own self-care rituals or serve loved ones.
You've recently relocated out of Auckland, what sparked the move and how does that shape your work now?
Yes! I moved to the beach in Northland to be closer to the things I love. I've always had a special affinity with the sea so being coastal was important to me. Our family is from here too so it has been a grounding experience. I work completely remotely now but come back to Auckland about once a week for work. I have a studio attached to my house where I run On Sundays from and I get to enjoy the salt air and my vegetable garden every day - it definitely feels like a different pace of life and allowing myself that space has been the best move I could have made for myself and my business.
What does self-care mean for you, and what have you found most effective during more challenging seasons in life? 
On Sundays has really helped me to see that balance means welcoming challenges and hard times too, so for me, self-care is leaning into those seasons, knowing they are moments in time and that soon, you'll be experiencing something good again. Self-care rituals for me include activities that allow me idle time for thinking as well as a bit of escapism. I love daily walks in the sunshine, spending time in my vegetable garden, cooking for friends, reading and of course drinking tea. Discovering how herbs can impact your physical and emotional state is really empowering so I cycle my tea blends to suit how I feel. During those especially challenging seasons, chamomile is my best friend and I'll drink it constantly in times of unrest.
When Shjark approached you to collaborate on a tea, what excited you most about the partnership?
I've wanted to do a collaboration for a while now! I get to work with Amber and her team at Shjark regularly so when they asked to do a collaboration, it felt like a natural fit. I find Amber's creative vision really inspiring so I was excited to bring that to life through a shared product!
Can you tell us more about the creative process to bring the collaboration between Shjark and On Sundays to life?
It's always a journey finding the perfect balance between flavour and aesthetics. We started by talking about flavours that we liked and from there it is all a bit of trial and error. We knew we wanted to incorporate citrus and spice so lemongrass and ginger became our starting point and we tested ratios of ingredients to alter the strength of each flavour profile. From there, we blended other ingredients in to balance the flavour and give it a unique profile - we tested about 8 different florals and spices before we decided to add chamomile  - a very much-loved ingredient of both mine and Amber's. The addition of blue Cornflower came from visual inspiration of the dried florals at Shjark's studio and was the finishing touch to make the blend look as pretty as it tastes. I've loved the team work involved in developing a collaborative product, it is so rewarding getting lots of different perspectives along the way and ending up with a product that we all really love.
Your teas are all hand blended from organic ingredients free from artificial colours and flavours. How do you source your ingredients?
We have suppliers from all over the world! We've been very lucky to work with some incredible distributors who have made sourcing ingredients a dream for us. They help us to find organic growers globally and then we import those ingredients from there for us to then hand-blend in our studio. In the Shjark x On Sundays blend, our ingredients are sourced from: 
Lemongrass - Egypt
Ginger root - India
Chamomile flowers - Serbia
Cornflower petals - Albania
At Shjark we are inspired by empowering women to achieve. With two successful businesses on the go, how do you motivate yourself and set goals?
I'm very lucky to be surrounded by some incredibly creative and intelligent people. I think the environment you put yourself in and the people you choose to be close to  play a big role in motivation. For me, sharing positive energy with others actually comes into this a lot - I'll always support and celebrate someone doing something for themself, chasing dreams and working toward something no matter how big or small. In turn, I have the best group of people supporting and celebrating with me which is incredibly motivating.
When it comes to goal setting, I think it is a part of our nature to keep wanting to move forward. I like to visualise the future I want and create goals from there - I once did an exercise where I had to list what my dream life looked like, smelt like, felt like, sounded like - it's something that has really stuck with me and every goal I set now is helping me to move intentionally toward that life with all of the pieces clicking into place.
Do you have a go-to outfit or signature daily style that makes you feel most confident?
Comfort is paramount for me! I love a maxi dress with sandals and a blazer - Shjark's Quinn dress is a go-to for me this season. I love to wear materials like linen, cotton and silk and most of my wardrobe is neutral so that I can create capsules.
What's next for you, any exciting plans in the pipeline you can share?
For On Sundays, in the new year we will be releasing refill bags for our tins - something we get asked for all the time so I'm excited to bring this to life. Personally, I'm looking forward to traveling again next year and have a trip planned to the US and Europe. Alongside On Sundays, I also run a marketing agency, tailored, with my business partner Diana and we have big dreams for the next year.
On Sundays x Shjark Lemongrass & Ginger tea is available to purchase at shjark.com and onsundays.co.nz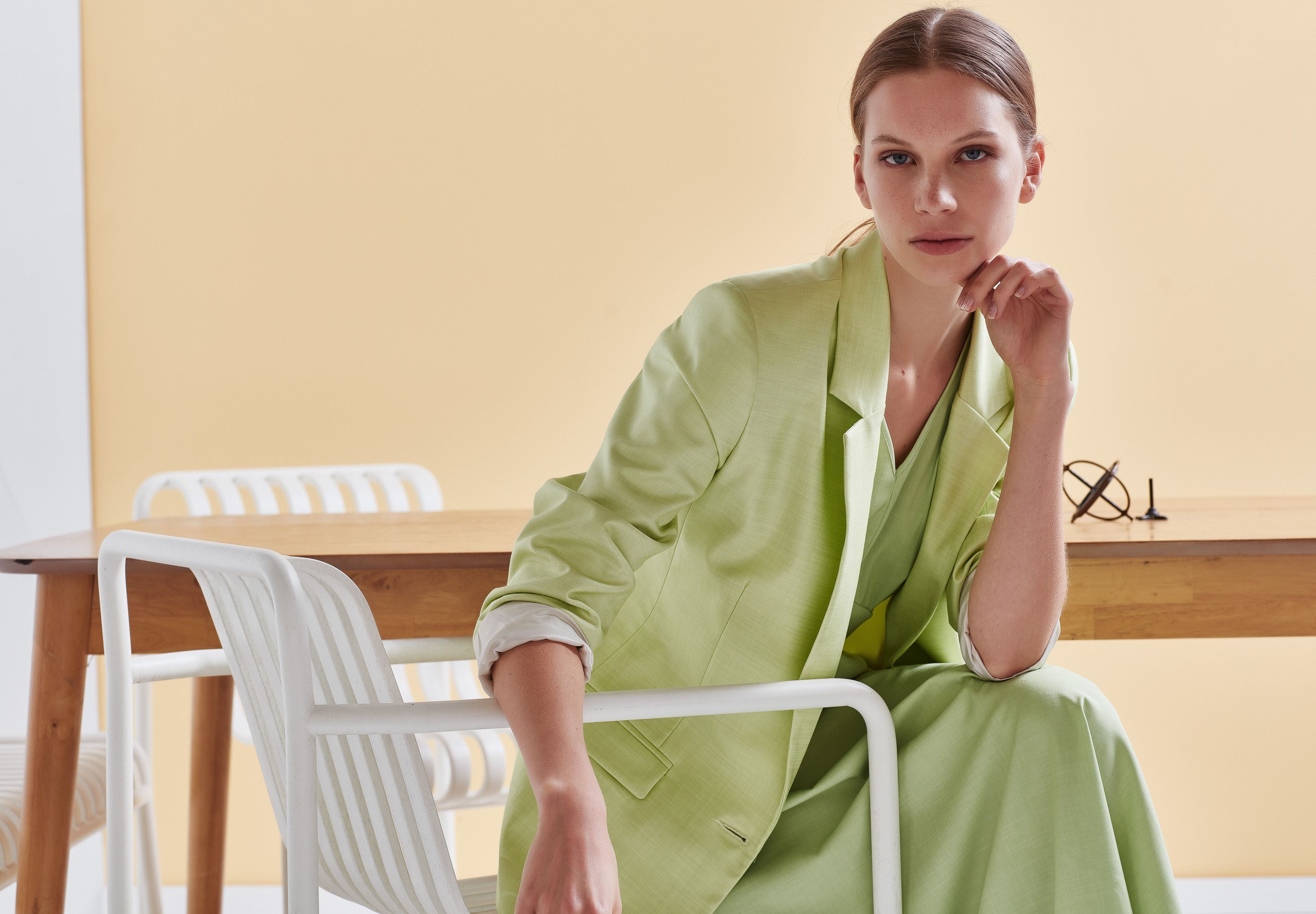 STYLE GUIDE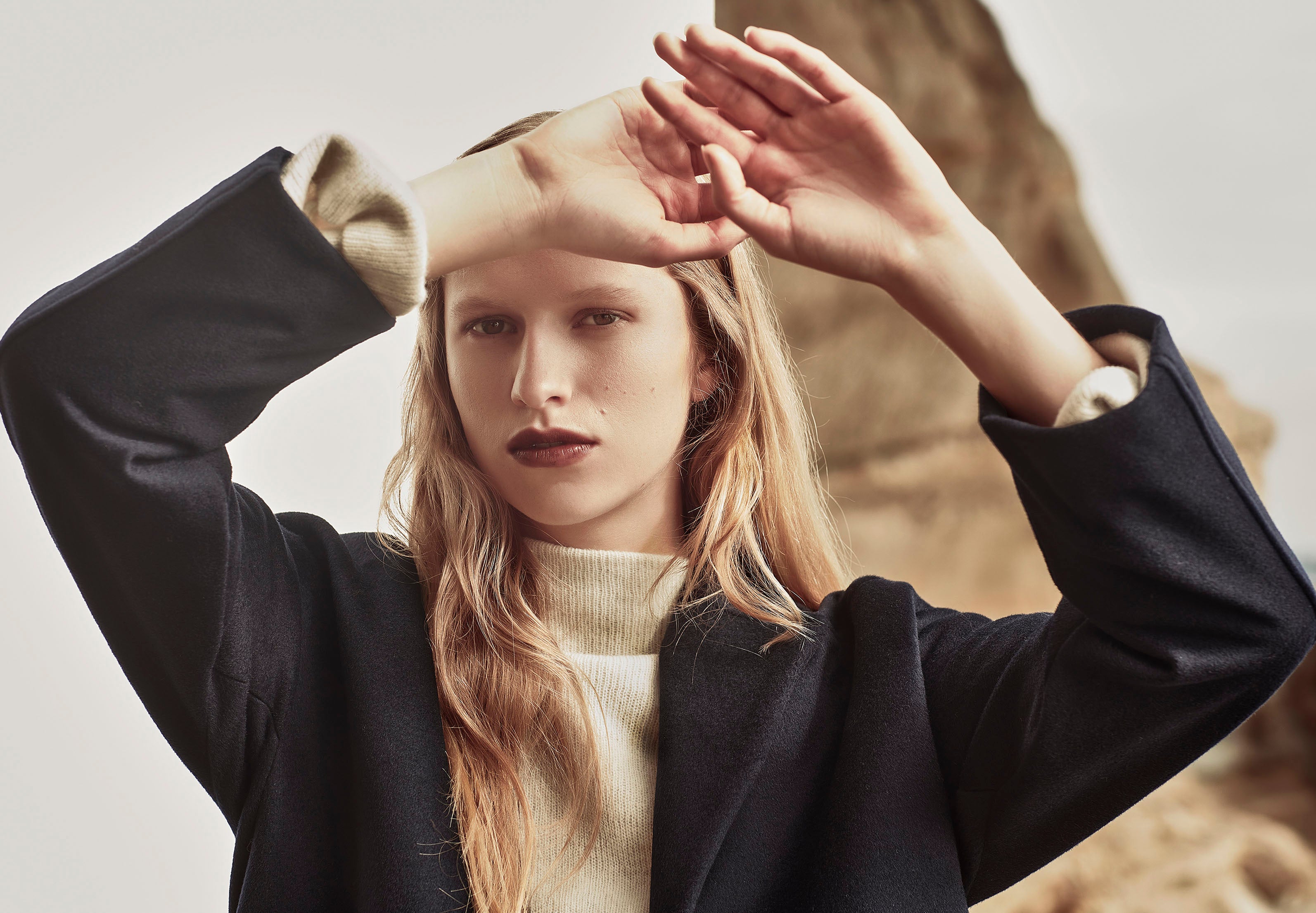 STYLE GUIDE