We invite you behind the scenes of Shjark; explore the early stages of our design process with our Founder and Designer, Amber
What is your first step in the process of designing a new collection, where do you get your inspiration from?
I start each season by taking time out to really think about what we as a team have gravitated to over the past season, what I think was missing, what sold well and why, what's happening out on the streets, and what I think women will be looking for next season. I will look at what is going on in the world that will impact people's moods and try to project how that may affect their choices or needs in coming seasons.
Where or how do your customers' needs come into your process?
I started my career in menswear so I'm very focused on my customer, and although I happen to be the target market, I design less for myself than other female designers probably do. Women, their daily lives, and the reality of what they need from their clothing is at the centre of everything we do. 
Our mission at Shjark is to provide wardrobe solutions, empowering women to focus on what really matters in life. I want to take the work out of dressing, so women can go forth and get their shit done - I want them to be able to achieve, and look great doing it, without too much thought.
What comes next in the design process for you?
Next is a bit of a mix of everything together to be honest. Generally we start with the fabrics as it can be heart breaking when there is a style idea that we can't get off the ground due to not being able to source the right fabric! In New Zealand we are somewhat limited by what we can get our hands on so this needs to be considered early in the process.
Our collections are designed to all style back together, and colours are dictated by availability, so I work hard to put them together in a fresh way each season - this is probably what I work the hardest on as cohesion is always a priority. If there is a beautiful colour or fabric that just doesn't sit back with the collection it doesn't get used - being so particular can be a real hindrance but I think the result is always worth it in the end!
How do you consider the foundations of a wardrobe?
Our collections each season are always designed as a capsule wardrobe, so every element is considered in terms of its need and use to the customer. There will always be a base of hardworking pants, shirts, dresses and coats (depending on the season).
Do you sketch your designs? How do your ideas meet paper?
I sketch and design straight to the computer these days and work with technical drawings so there isn't room for interpretation amongst the team. Our team is small but well formed, and communication needs to be clear so that we are all on the same page with the details and stay efficient.
How does the sampling process work?
My relationships in the NZ fashion industry are very long standing and dear to me. I try to ensure the person who will be making the bulk production of a style also sews the sample, so they can be involved with feedback or suggestions. They each have a clear understanding of my standards and level of quality and that results in a great final product.
How many rounds of development does a product usually have?
Often it's the most simple styles that are the most difficult. Simplicity requires perfection, so some styles we might get right first time due to my strong back catalogue of pattern blocks, while others may take quite a few attempts. If something isn't working it's likely it never will so I move on fairly quickly - plenty more ideas where that came from!
How do you edit?
As a designer, what you choose to take away is as important as what you keep in a collection and can really shape the direction. Once we have gone through the sampling process I will merchandise the entire collection together and it quickly becomes clear what is less successful or just doesn't fit in the collection as well as I hoped. I then style outfits for the lookbook photoshoot and that quickly indicates any gaps or misfit styles or colours. The photoshoot is where all the work comes together, after that there is always a sense of peace as a designer, when I can relax, feeling proud that I've delivered a collection I know customers will love, so it's a very rewarding moment in the process.
The intention for Shjark is to be the complete outfitter, presenting a concise modular wardrobe to be worn and lived in, everyday. Designed in-house by Amber herself, Shjark's latest collection is available to discover now.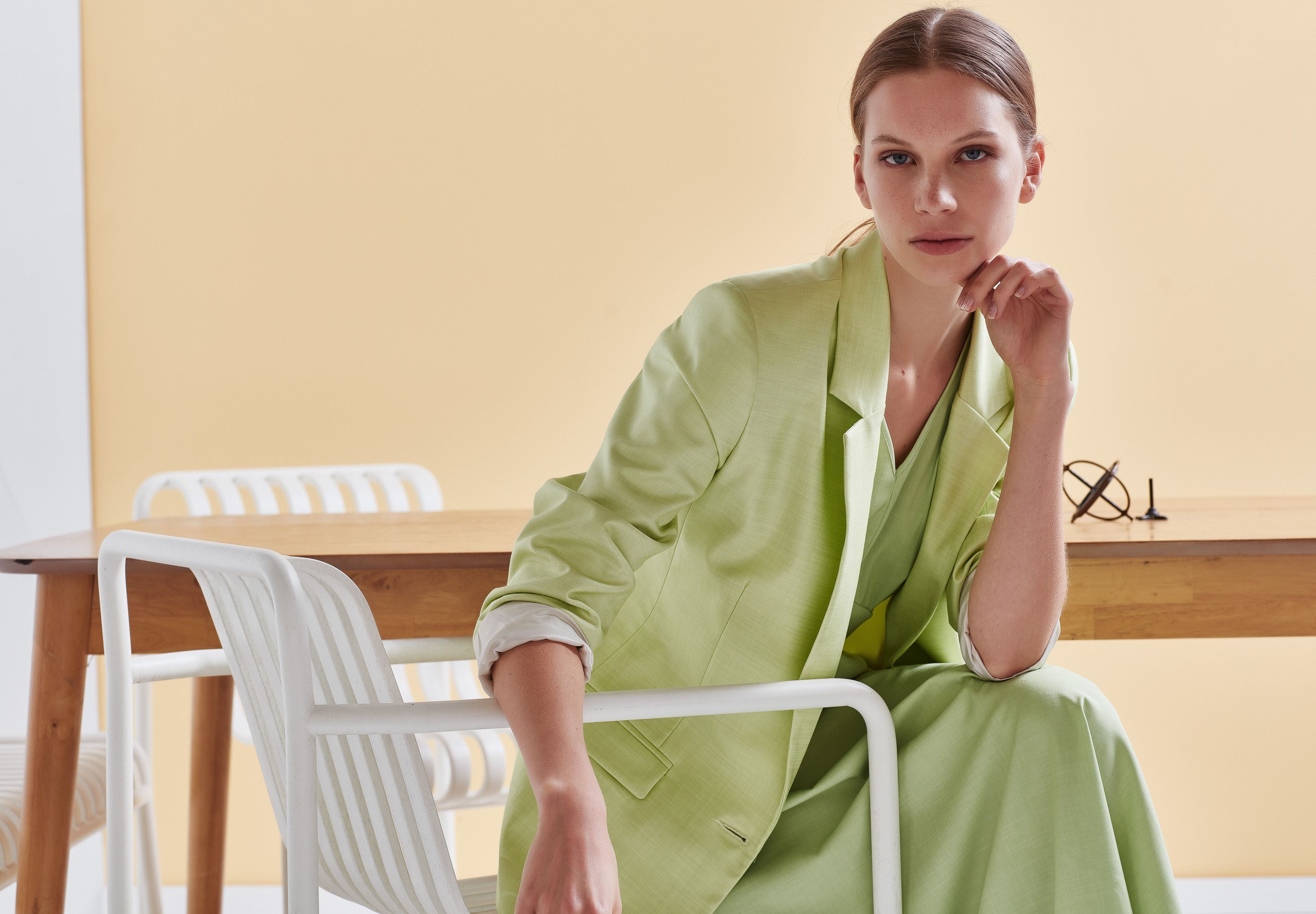 STYLE GUIDE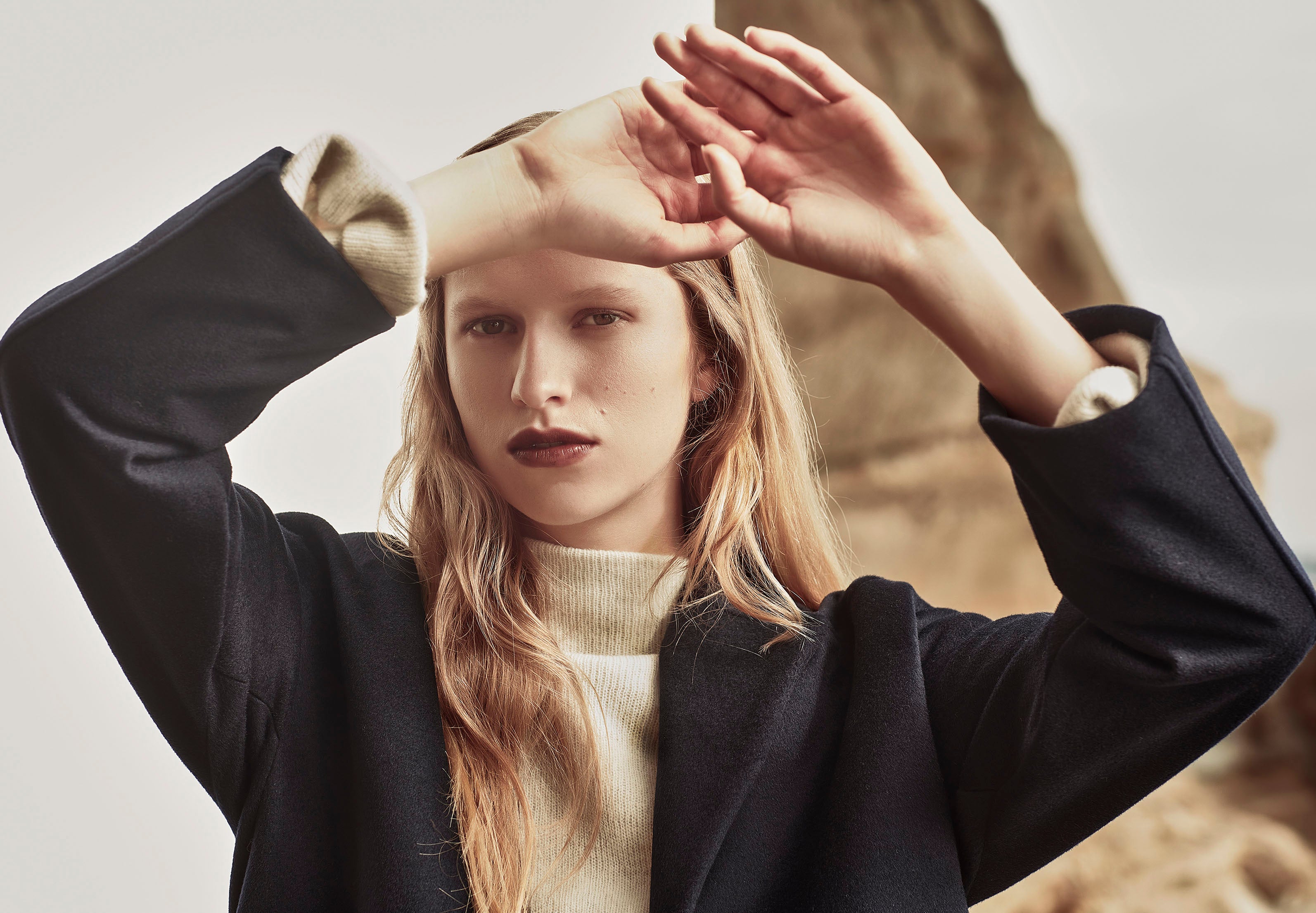 STYLE GUIDE