A considered, modular wardrobe doesn't have to be boring. If you're ready to mix up your style for the changing seasons, become a master of colour blocking and build it into the foundations of your wardrobe.
What is colour blocking?
A styling technique to know - and try - right now, the concept takes joy from combining two or more, contrasting or complementary tones that together achieve a striking and modern appeal. Find unexpected ways to pair your palette and you'll be pleasantly surprised at how combined colours can bring out the best in one another and can elevate your style and mood.
Colour blocking is simpler than you think - despite the name, it's not all about bright colours. One of the reasons we love it here at Shjark is that you can create an outfit that looks put-together and modern without a lot of effort. Whether that's a palette of bold hues, or introducing a monochromatic scheme for the same effect.
Here is our 'how to' guide for incorporating colour blocking into your wardrobe:
Start small

If you're new to this concept, start simply by narrowing your looks to a two colour palette. We'd recommend beginning with simple combinations that include classic neutrals like black, white, navy and beige. 
Favourites from our latest seasonal collection are navy tones worn back with neutrals like oat, taupe and dune.
Once you're feeling braver, choose a neutral colour and a bright colour, or two bold colours of the same family that complement each other. This season, try Shjark's newest tones of bordeaux and Peony together.
Keep it simple
Avoid going overboard by choosing a colour scheme and sticking to it. An easy capsule might incorporate 3 pops of colour (of varying tones) that work well together in varying pieces like a coat, pant and shirt, and then incorporate them into your capsule wardrobe to build a variety of looks.
Selecting your colour palette
For Autumn Winter '23, our highlight hue bordeaux pairs naturally with ice blue or peony pink, or inject a little warmth into winter by adding the playful poppy red. 
Emerald, bronze and anthracite arrive later in the season, giving you an opportunity for a fresh injection of neutrals that are designed to be paired with already-introduced hues. 
Experiment with textures and patterns
Colour blocking doesn't have to be about just pairing solid hues together. Once you've selected a colour palette, try adding a texture or pattern for a unique take on the concept - this season's corduroy is a great material to build from; at Shjark we love pairing a printed shirt with our corduroy pant. 
Layer up
Utilising different tones and textures on each layer will help to break up an outfit - and winter is the perfect opportunity to test this out, giving you an easy way to add some dimension and depth to a look.
Be confident
Don't be afraid to experiment with different colour combinations and trust your instincts. If you feel good in what you're wearing, you'll look good too.
Colour blocking is a great way to elevate a modular wardrobe and add a little personality to your day-to-day look.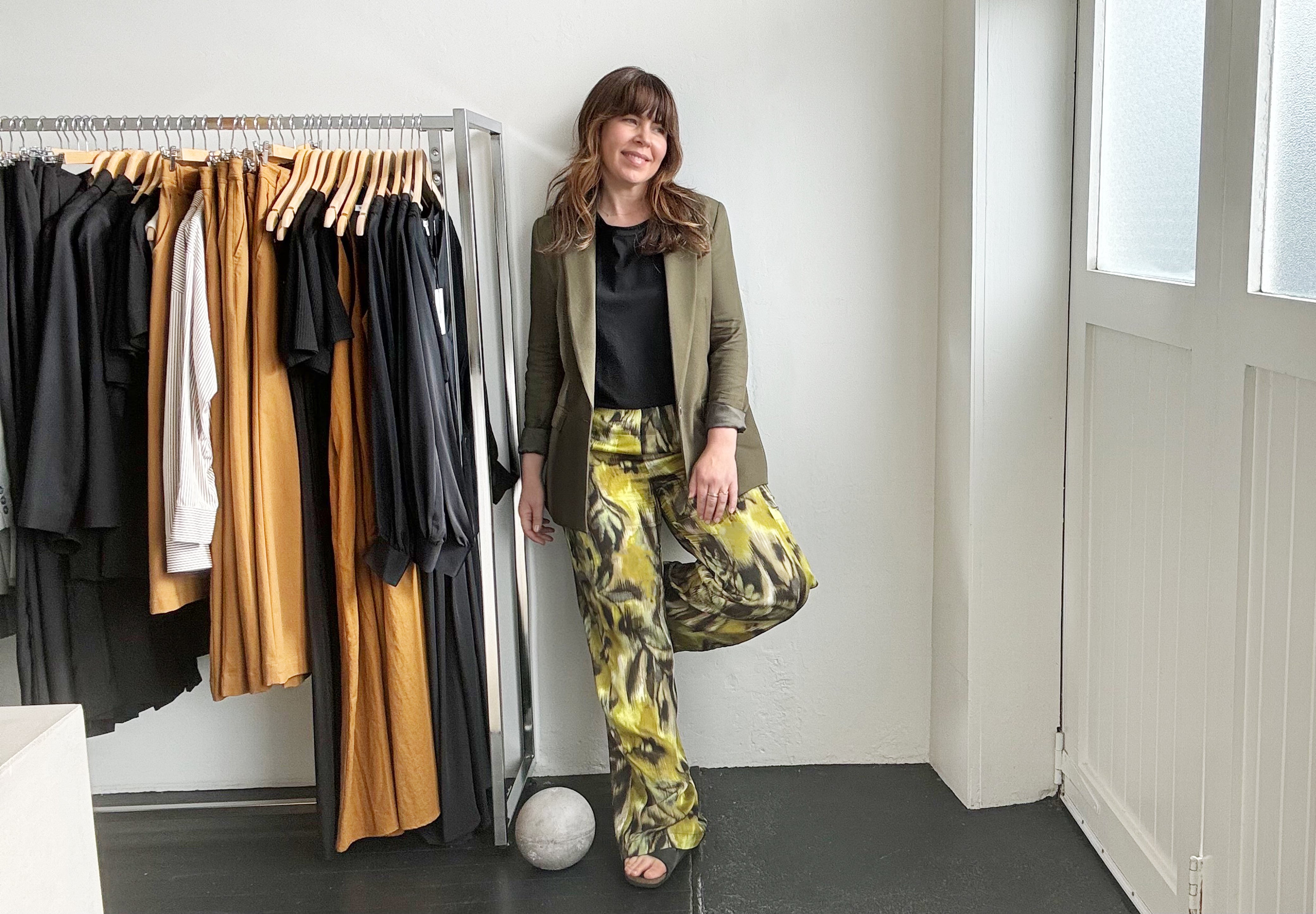 IN CONVERSATION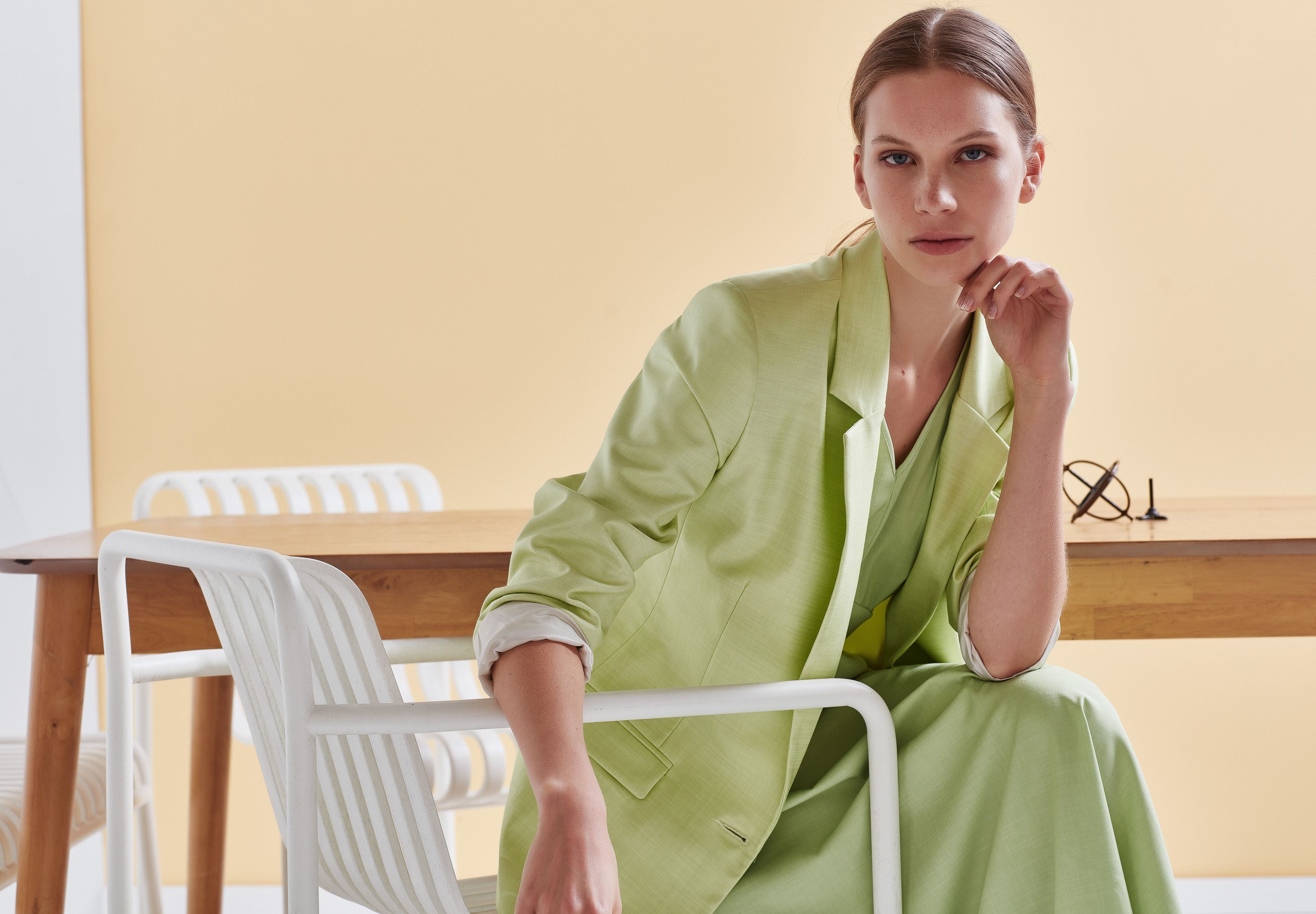 STYLE GUIDE