Planning your Winter Wardrobe: How to Simplify for the Season Ahead
With leaves starting to fall, as we experience crisper mornings, and winter on our minds, it's time to begin planning ahead for a considered wardrobe.
A small collection of essential clothing items that can be layered, mixed and matched, a modular wardrobe is intended to create a variety of looks. Not only does it make your morning easier, by saving you time, it also helps you define your personal style and reduce your environmental impact by investing in high-quality, versatile pieces.
At Shjark, we design with a capsule wardrobe in mind, intending for pieces from our seasonal collections to work back with past, current and future seasons.
Here are our steps to seasonal wardrobe planning: 
Assess your current wardrobe 
Before you start planning for the season ahead, take a look at your wardrobe and what you already own. Identify the pieces you wear the most and the ones you never wear. Donate or sell the items that don't fit well or match your personal style. Keep the pieces you love and that you wear regularly.
Define your personal style 
Your wardrobe should reflect your personal style and the activities you do most often. Ask yourself what your favorite clothing items are, what colours you prefer, and what activities you need to dress for, such as work, exercise, or social events.
Choose your essentials 
The essentials for a capsule wardrobe will vary depending on seasonality, your lifestyle and personal style, and generally include basic pieces that can be dressed up or down. Some examples for the cooler months ahead include a blazer, a winter coat, a merino for layering, a classic shirt, a knitwear piece, a tailored pant, a pair of jeans. You should also consider your accessories including footwear, mohair scarves or statement jewellery.
Shjark's Autumn Winter '23 lookbook provides you with an overview of the season that will help you to plan ahead when building your winter wardrobe.
Stick to a colour scheme 
Choosing a colour scheme for your wardrobe will make it easier to mix and match your pieces. Stick to neutral colours like black, white, grey, taupe or navy, and add a few pops of colour for the season like Shjark's poppy, peony, emerald and bordeaux. Our seasonal neutrals of oat, chalk, sand and ice blue are fresh alternatives to grey or white.
Invest in high-quality pieces
A considered wardrobe is all about quality over quantity. Invest in high-quality pieces that will last you for years and can be worn in multiple ways, designed to be paired back with pieces from our previous and current collections.
Add to your wardrobe intentionally
Once you've built your capsule wardrobe, be intentional about adding new pieces. Invest in pieces that match your personal style, fit well, and can be worn in multiple ways. Consider if the piece fills a gap in your wardrobe or if it's just a trend that will go out of style quickly.
The Alida Jacket in Dune
By focusing on quality over quantity and choosing versatile pieces, you can continue to build a wardrobe that makes getting dressed a breeze and leaves you feeling confident and put together.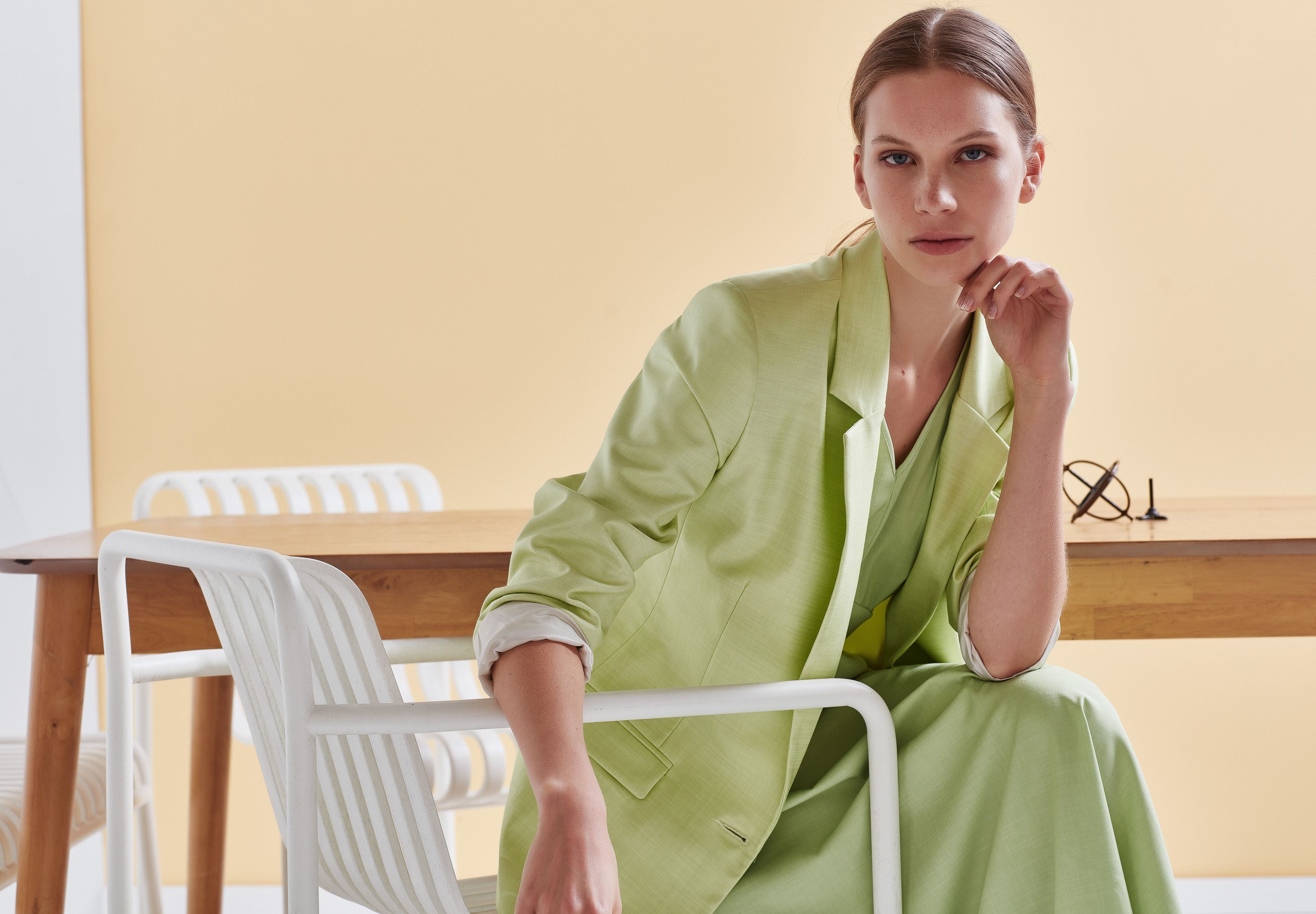 STYLE GUIDE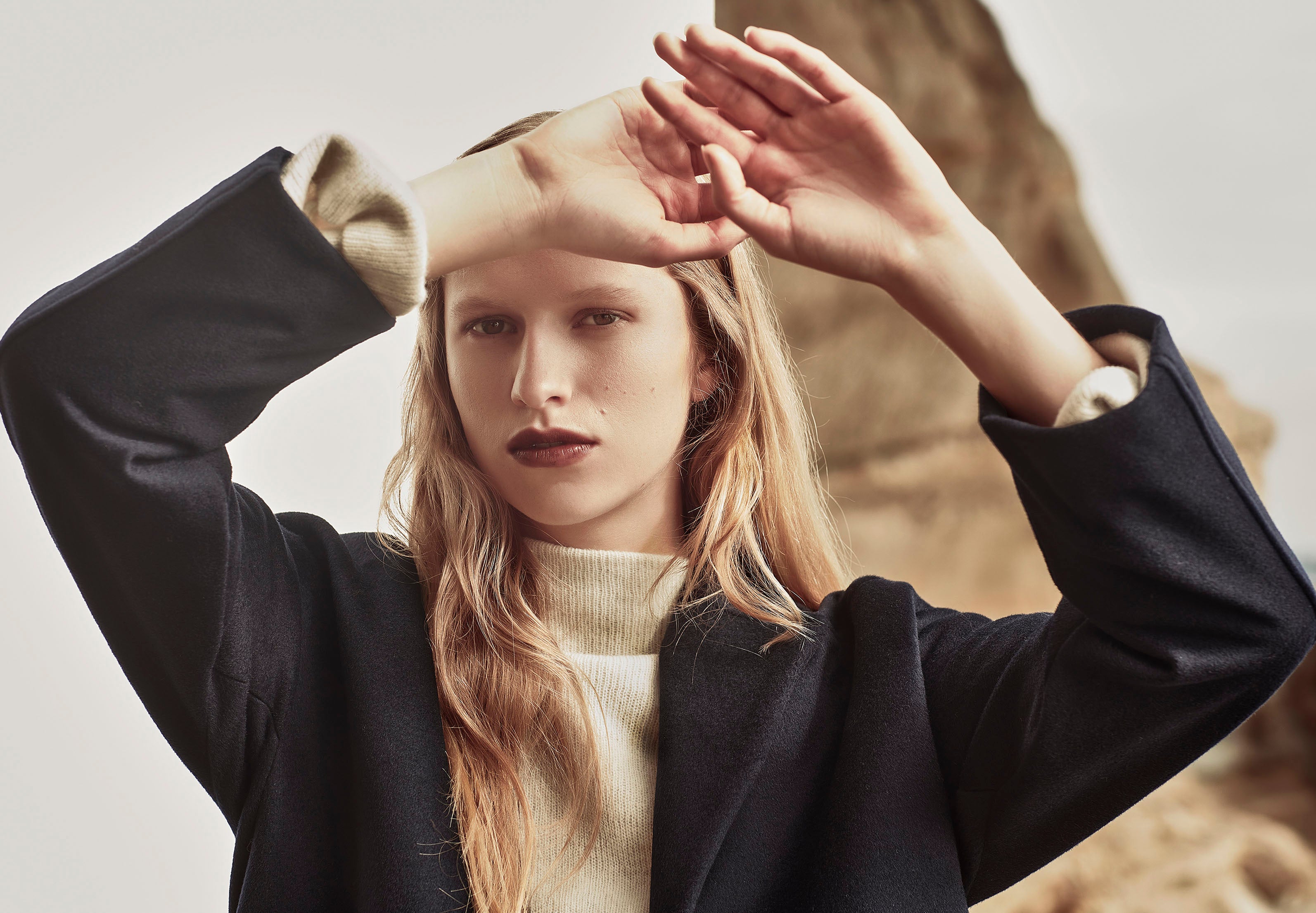 STYLE GUIDE